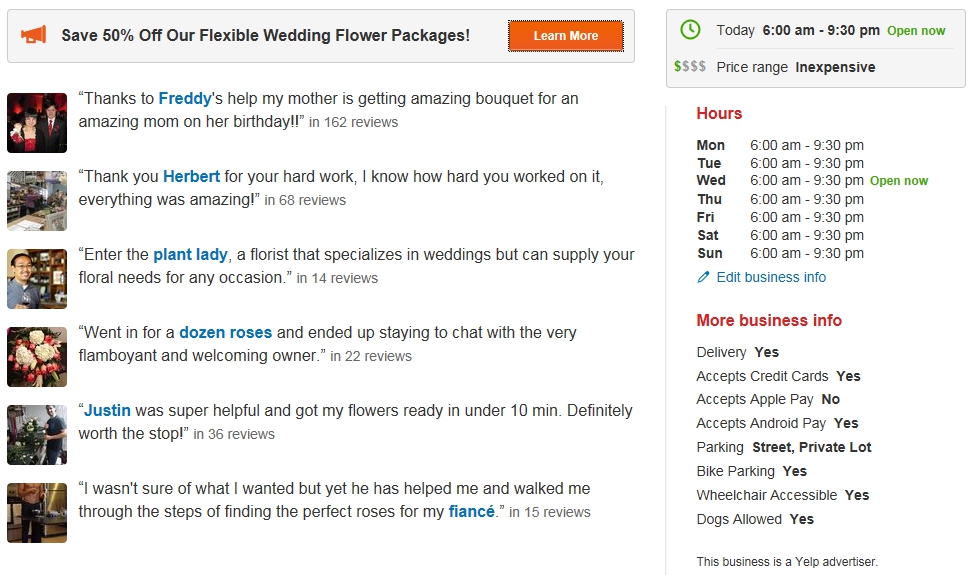 Recommended Reviews for 800Rosebig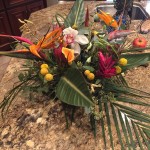 Amanda M. | 8/8/2016
This past Saturday I had my Bridal Shower. It was an absolute dream! A HUGE thank you to this awesome team who makes beautiful arrangements.
I had first wanted them to do our wedding flowers but then my mom wanted them for my bridal shower centerpieces as well! They also made the most beautiful and elegant flower wreaths for myself and my bridal party! Thank you! We cannot wait to see our wedding flowers for our wedding on Oct. 8, 2016! Thank you so much!!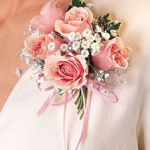 Rose D. | 7/25/2016
I came in for my preview of my wedding flowers. I am getting married this Saturday, and Freddy did an amazing job with my flowers they look beautiful! My centerpieces are just what I wanted tall and full! I ordered cream roses and Hydrangeas they executed everything even my bridal bouquet!
Comment From 800RoseBig | 7/31/2016
Congratulations Rose, I don't know weather my flowers were more beautiful,or whether you are the most beautiful bride in the world! lol! Your husband is a very lucky man and you are a stunning bride, Love to see your pictures, and Herbert did an amazing job with your wedding flowers, I have to give him all the credit, he is done thousands of weddings in his career and is truly the best in the business! Thank you very much, Freddy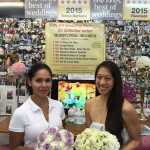 Michelle D. | 7/25/2016
My wedding is on Saturday, and I came in for a preview of my wedding flowers. I'm blown away. I am so impressed with Herbert and his work- all the love and care he put into my bouquet and my centerpieces!
From the very start, Herbert was easy going, helpful, and even connected with my fiancé when we first met to discuss my *our* vision for wedding flowers. His execution has been flawless. Thank you Herbert for everything! I'm so so so happy!
Comment From 800RoseBig | 7/31/2016
Beautiful flowers for a beautiful bride! Herbert and Danny are amazing we Thank you so much for being one of our brides! We're so happy you came in today to preview wedding flowers for this weekend! We don't know whether you're more beautiful than the flowers, but we're sure your fiancé is a lucky man! By the way after you left we realize that you're OUR 500TH BRIDE THIS YEAR! Lucky number! thanks again!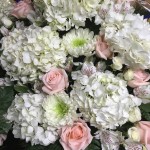 Mel H. | 7/22/2016
Wonderful flowers for our wedding at the Ritz Carlton! The flowers were exceptional and the service was amazing. The staff got there a few hours early and they were wonderful so helpful and polite they couldn't do enough for us and the centerpieces for a beautiful gold candelabras that Freddy loaned us for free! He was very helpful and actually saved us a lot of money by showing us how we could repurpose the ceremony flowers for the reception and the staff stayed on to make sure everything was going perfectly. My bouquet was made with pionese and hydrangea and beautiful garden style roses, originally the garden roses I picked out were very flimsy and saw Freddy showed us how his garden style roses look almost identical but were super fresh top-quality and strong and told us that a bouquet stays out of water for 10 to 12 hours so we must use these roses it was so hot and sunny and he was right thing lasted beautifully and even my mother whose very picky love them the staff at the Ritz Carlton was so impressed with the work I believe they're referring their brides to 800 Rosebig! Lucky I found them on yelp and they did my friends wedding last year at Hotel Laguna and she loved everything they did too. I want to thank Freddy and Freddy and the entire staff for making my dream day so incredibly beautiful with the most beautiful flowers , and what's so amazing is that they were less than half the price of all the other quotes I got! We highly recommend them and go see them first.
Comment From 800RoseBig | 7/23/2016
OMG so many people loved your flowers! They were so beautiful and everybody said the were the nicest seen at the Ritz! I think 800rosebig now more than ever is putting out the best floral designs anywhere! Last month we did over 80 weddings and parties! Our customers gave us so many 5 star great reviews too, 800rosebig, we consistently get great responses from our clients! Last week on of the largest venues in California came to us and asked us to be their house florist for all their locations! They had see our work for a long time at their venues and selected us based on the beautiful flowers but most important it was the brides telling the how great we were to work with and how much lower our prices were that the other florists! We thank you for your business and best wishes!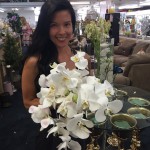 Christine Y. | 7/20/2016
Freddy and Herbert took care of me from the moment I walked into their store! They really provide a first class experience!
Herbert made me the most breathtaking floral crown for my bridal shower that all guests were blown away by, they really exceeded my expectations.
Their prices, customer care and designs are really hard to beat! Don't waste your time going anywhere else!!!
Comment From 800RoseBig | 7/21/2016
You are an absolutely beautiful stunning bride! It's our pleasure to Do your wedding flowers so beautifully, I really really enjoyed you coming in today for your poppin visit and preview your wedding flowers before we deliver them! We're probably the only wedding florist that brings all their brides into the store a few days before the wedding to preview the finished product, last minute add-ons or changes are allowed and it's great to see the bride one more time before the big day! I think this process is why 800 Rose Big has one "Wedding Florist of the Year" so many times! Congratulations and best wishes!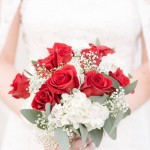 Jackie Z. | 7/2/2016
I got my wedding flowers here. I made the centerpieces myself and just needed the flowers and my bouquet. I was able to get 125 red roses, 2 boxes of rose petals, and my bridal bouquet for about $250, which was incredible. I ordered them the week before the wedding, which was pretty close, but they were very nice about accommodating us. I picked the flowers up the morning of the wedding. I left the design of the bridal bouquet to them, and they did a beautiful job.
I would recommend getting a few extra roses, since they are so affordable. All but one or two of mine were usable, but just in case. Also, the boxes of petals are pretty small. It might be cheaper to buy extra roses and use them for petals.
All in all, the people here are very nice and this is a great resource for weddings. It was exactly what I needed!
Comment From 800RoseBig | 7/2/2016
Accommodating brides Is what we are great at! Beautiful fresh bouquets and arrangements our specialty and your flowers were amazing and look absolutely beautiful, last year we one wedding florist of the year award 15 times all over Southern California more than any florist in history and we're so proud that this year already have won the award! We thank you for your kind review Great recommendation and look forward to doing much more business with you!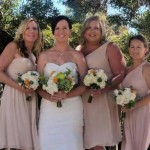 Kathy M. | 6/22/2016
Fred at 800 Rose Big did my flowers for my wedding last May. Everything turned out beautiful!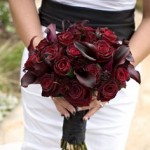 Ai-Chau H. | 6/11/2016
800RoseBig is almost too good to be true…my fiancé, two sisters, and I met with Jorge for a consultation for our wedding and he made the experience way more enjoyable than expected! The flower arrangements scattered through the store were beautiful, Jorge listened, offered valuable suggestions, was genuine and patient, and worked with us even until 9pm! It was an easy decision to book our wedding flowers with him. And he surprised me and my two sisters with three beautiful bouquets as we left 🙂 I can't wait to see how the flowers turn out!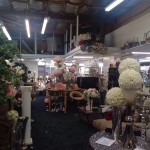 Quynh H. | 6/11/2016
Jorge is amazing, funny and so personable! The consultation went very well and he was great at explaining what to expect for the day of the wedding. In addition to this, he worked hard to stay within our budget without trying to push us to take on more than we needed. I would definitely recommend Jorge!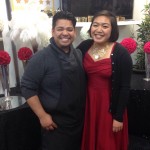 Bao-Chau H. | 6/11/2016
Jorge is the most amazing florist I've met! He is fun and easy to talk to and he works hard to meet your needs and budget! 🙂 He is very open in communicating plans and designs. Jorge is also very good at helping design flower decorations for the wedding! (He's the best) Highly recommend!!! 😀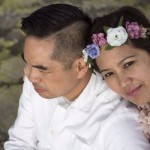 Jisselle S. | 6/8/2016
800Rosebig is such a huge help to lessen my worries especially I need to postponed my wedding date from June 18 to December 18 due to my fiancé unexpected deployment. Freddie is such a sweetheart who always makes me feel comfortable and stress free for everything. I have been in search for the perfect florist for my wedding but not Ofcourse to crush out the whole wedding budget. 800rosebig is the perfect place for everything for your flowers needs and most especially for your wedding. Thank you soooo much Freddie.
Comment From 800RoseBig | 6/9/2016
Our wedding business is huge, we do over thousand weddings and parties are year all at wholesale prices, as a family owned business and a military family, we offer a substantial military discount! And all of our wedding packages are flexible, our military brides and their families are our heroes, we supported them hundred percent! What happy to make any last minute changes or add-ons to anyone package, and we're glad to hear that he stays safe and look forward to doing your beautiful wedding!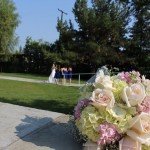 Moses L. | 6/1/2016
A 5-Star Review with a caveat. What's the caveat? You need to work with the florist, Herbert. He's the best they have. Let me count the ways.
1. Herbert is a wizard with flowers. He's mastered the art of effortless effort. His creations are beautiful, spot on, and color matched.
2. Size matters. Somehow Herbert's creations come out larger than the others. We tried another florist at 800 Big Roses, and the bouquets were puny in comparison. If it wasn't for Herbert, I would've taken my business elsewhere. I believe Herbert adds extra seasonal flowers free of charge.
3. Herbert cares. He picks the freshest flowers. He works within your budget. He gives you best deal, without haggling, and doesn't try to upsell you. He suggests things you can do to save money. This is straight talk and Herbert delivers.
Comment From 800RoseBig | 6/2/2016
When you have a Star like Herbert on your staff, it's amazing! Over the past 10 years he has done thousands of weddings for us all beautiful and fantastic at has created quite a following for himself in our company. He is AFID certified, and with 50 years experience is known to be the leading wedding designer in the industry! Recently Fraunk joined our staff, he was the head wedding designer for the largest wedding florist in San Francisco for 15 years! 800ROSEBIG WHOLESALE WEDDING FLORIST is the largest wedding florist in California and highly rated among top professionals in the industry, of course Fraunk like so many other top floral designers, has heard about 800 Rose Big and relocated to Orange County to join our staff as a manager. Together they have done over 10,000 weddings all over the state and are considered wedding stylists, an elite Group of floral designers that have the ability to style a wedding like no other! We thank you for your business and good luck in your marriage, your kind words are greatly appreciated!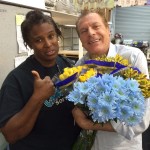 Carla C. | 5/31/2016
Went by there because I was pressed for time and could not get to LA. Went by to see if I could buy fresh cut flowers to do-it-myself arrangements. Not very many flowers available for selection. Finally decided on sunflowers and hydrangeas. The dead/worst sunflowers were buried at the bottom of the box, so I didn't notice them until I drove home. I admit they have great prices, but I's like presentable flowers. Ended up not having enough flowers for my arrangements. I'll just drive to LA next time.
So, after my daughter crying over the conditions of the flowers I couldn't let this sit. I went back to the shop to show the condition of my flowers. As the good businessman that he is, was willing to go over and above to make it up to me. I not only got my money worth but a sincere apology for the episode. I am leaving the original post because I want people to know that mistakes happen and like a good man he apologized for the error. Give them a try and I will always ship at a place that offer customer services until I am satisfied.
Comment From 800RoseBig | 6/7/2016
You are truly a blessed lady, thank you so much for coming back and making us aware that some of the sunflowers you purchased or damaged! We do offer a free replacement guarantee Plus a make good or any customer that feels they didn't get good value. Have 53 years as a top florist you learn that you can lose a customer in two minutes and it might take it you years to get them back! That's why we stand behind all of our product not only what we replace it if it fails to live up to standards which can happened in the flower business since flowers are perishable and because we have over 10,000 customers per year it does make sense that a few of them may have some product that didn't live up to our standards, so it's important to us to know about this so we cannot wait make good but we have the opportunity to put a claim in from our suppliers as well. Overall thanks for the hug and the pretty picture you one of my special customers and I felt bad when I heard you got some bad sunflowers so I'm glad you came back the next day and let me fix everything nice for you, And message to other yelpers, as a family owned business for 53 years you can feel safe about buying our product I'm using it for all your needs and if anything doesn't live up to your standards please give us a call and we will do an amazing may good!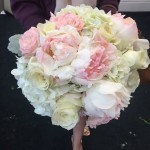 Lena W. | 5/29/2016
Herbert at 800 rose big flowers did such an amazing job for my wedding! I absolutely loved my centerpieces, bouquet, my bridesmaids bouquets, everything. I had told him my favorite flowers and peonies and he made sure to incorporate peonies into everything. Highly recommend 🙂
Comment From 800RoseBig | 6/7/2016
Thank you Lena Herbert is truly amazing! He has won every award in the wedding industry for us this year for 800ROSEBIG WHOLESALE WEDDING FLORIST, and truly really cares about all his brides! When you're the largest wedding florist in the area you have the ability and resources to really put a lot of great flowers in every piece, regardless of availability and cost! Our process for bringing Brides to see samples a few days before the wedding guarantees excellent results and as you can read here on yelp we have over 400 excellent reviews in just the past two years, we think this is the right way to go to make our brides have a great experience and enjoy beautiful flowers for their weddings! Thank you so much for your great review and wish you the best of luck on your marriage!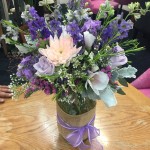 Danielle O. | 5/17/2016
I came in today to see my sample flowers a few days before my wedding and OMG I love my centerpiece flowers!!! I have to say that I was very concerned about how they would turn out because the flowers are our main decoration. I had a very specific vision in my mind and the team here kept insisting they didn't need example pictures to make my flowers. Well I had absolutely nothing to worry about! They tell the exact story I wanted them too! I am so excited to see these beauties scattered throughout the courtyard on my wedding day! Fraunk made my happiness his #1 priority and even made adjustments as we went along based on my feedback. I am so happy! Thanks to Rosebig
Comment From 800RoseBig | 5/18/2016
Thousands of happy brides Plus one more! Since we are the largest wedding florist in California we have the ability, talented staff of designers & resources to create masterpieces for brides! All our brides get to preview their arrangements a few days before the big day that guarantees customer satisfaction! We have one more awards than in the industry I looked forward to you've beautiful day! Thank you so much for your business have we are definitely putting pictures of your wedding on our website for all future brides to see!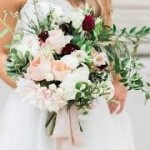 Faith L. | 5/17/2016
i really love this place. You will be well taken care and listened to. I just sat down with Fraunc Valentino today and he is such a super star. I needed to make changes to my flowers after I had visited the wedding venue and realized my arrangements would be too big and no one would be able to see the others they would be sitting across from…not good for conversations while having dinner . Fraunc had the perfect solution that is even more elegant ! YES!!! All of the staff that I have dealt with have been super detailed, kind and considerate. There is such a massive selection of flowers and photos of arrangements for inspiration and boy do they put together some great ideas ! It's fun, collaborative and I feel 100% taken care of. That alone is priceless!
Comment From 800RoseBig | 5/18/2016
Superstar designers are the key to our overwhelming success as the number one wedding florist in California! Fraunc spent 15 years as the head designer of the biggest wedding florist in San Francisco, we're so happy you joined our team and the results are phenomenal! With the freedom to work with all our brides in a creative path the finer dream flowers he has flourished! As the top rated wedding florist we are now attracting tremendous talent like fraunc and our staff combined has over 80 years experience creating over 10,000 beautiful weddings! We're certainly grateful for your business and congratulations on your big day and thank you very much for your kind words!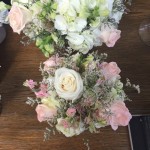 Eileen P. | 5/15/2016
Brides! Don't look anywhere else! This is the place to come I mean it! Jorge help me and omgsh! I loved how honest and how he's willing to work within your budget. I love that they have all kinds of flowers! Ladies you must come here, of all the places I went this is the place where they give you reasonable and affordable prices. Definitely ask for Jorge when you come he's the man that'll help you and he's very knowledgable.
Comment From 800RoseBig | 5/16/2016
Thank you Eileen, it's a pleasure to meet you and I'm very excited about your flowers! You know we do such a great job for so many brides and we have given them the opportunity you or just high-end wedding flowers at super low wholesale pricing! All of our brides are fantastic we're so happy to make your special day even more beautiful and save them a lot of money! 800 Rosebig is the first wedding florist anywhere that offered wholesale prices, creating a new opportunity for many brides on a budget! Thank you for your kind words I really appreciate your business!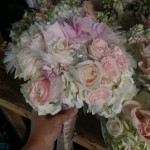 Lan N. | 5/15/2016
I came in not knowing what I was looking for with my wedding flowers. I couldn't have asked for better customer service or a better deal. Being a late planner for a summer wedding, Jorge was extremely helpful and put my mind at ease. I'm so excited and can't wait to see my flower arrangements!
Comment From 800RoseBig | 5/16/2016
Dear Lan, such a pleasure to meet you and all my brides! This month I met over 90 brides at it was my pleasure to help them with their wedding flowers, I love all my brides so much as you can tell! I'm so glad that I joined 800 Rosebig, I work for the largest wedding florist in San Francisco for 15 years, but when I came here oh my god I was blown away! They have the biggest shop I've ever seen and their whole focus is on pleasing the brides & saving them money! Thanks so much! Jorge!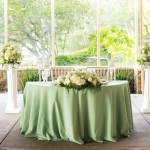 Nena S. | 5/8/2016
800Rosebig was my flower vendor for our wedding this past March. I was really excited when I found this flower shop because you can't find another place in OC that offers their services for their prices. Herbert was extremely patient with me whenever I wanted to make changes to the order. At the last minute I realized that I needed 2 tall column vases and they ended up including them for free which was so awesome and accommodating of them 🙂 I was going for a clean, simple, romantic and classy look for the flowers and Rigo certainly executed my ideas to the "t" and even exceeded my expectations. I'm so happy I went with this florist – excellent customer service and reasonable prices.
Another huge plus is that I have since went back several times for birthday, Mother's Day, etc. type arrangements and they always upgrade and make my order extra special just for being one of their past brides 🙂
Thank you so much Rigo, Herbert, Freddy and the rest of the Rosebig family!
Comment From 800RoseBig | 5/9/2016
Such amazing flowers! A great thing happened while Freddy was making your arrangements, so many customers were in the store that day, and they were all commenting on how beautiful your bouquet and centerpices are, and some even tried to buy them! Herbert met with 2 brides for consultations that day the first one saw your arrangement and said thats exactly what i want! lol the second one was so impressed she called her mother immediately to come down with the credit card and booked on the spot. I guess we owe you a comimission or two. Thank you so much for your business and your kind words and after 50 years as the largest wedding florist in america and top rated its so nice to see our magic work for you and so many other brides.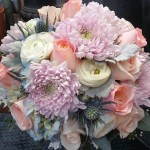 Mae A. | 4/23/2016
I just got married in the beggining of the month and would totally reccomend this place to brides shopping on a budget. Results are amazing and price is affordable. Justin was awesome! Very helpful and made the whole process easy. Also loved that I was able to come in and see my bouquet before the wedding. Allows for any last minute changes.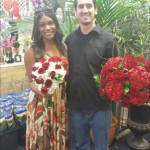 Nikk N. | 4/18/2016
I love this place!!! My husband and I placed our floral order for our wedding 8 months in advance and received some awesome deals. We ordered 14 tall 14″ inch centerpieces, 1 cascade bridal bouquet, 1 toss bouquet, 9 bridesmaid bouquets, 9 boutineers, 4 wristlets, boxes or rose petals and crystal earring design on centerpieces. Regal was our initial point of contact – he's awesome! Closer to the date of our wedding we were blessed with the creative hands of "Sam" who created the most beautiful centerpieces and arch break ever. The entire team of staff from Freddy to the head designer Herbert were very professional and always told me (the Bride)…YES!!!
I really wanted to add curly willows to my centerpueces, however budget was blown and we just couldn't afford another dime. The day of my wedding I received a call directly from Freddy who told me they would add the curly willow for free at no additional cost!
I would highly recommend 800rosebig to family, friends and yelp seekers.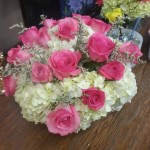 Sara S. | 4/17/2016
Freddy is amazing! Best deal on my wedding flowers everything looks amazing! So happy I chose 800roses ! Their prices are super low and they made my dream day a reality !love these guys and recommend them go see them they're awesome! They've got a beautiful store in Newport Beach and everybody the whole staff was so nice and friendly we had a great time and I've already recommended them to my best friend who's getting married next year in Laguna Beach, so so happy!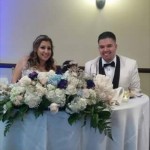 Carmen P. | 4/17/2016
My husband and I traveled from Oxnard Ca all the way to Newport for our flowers for our special day because we looked them up and feel so in love with there arrangements! Trust me when I say they were so worth the drive! They went above and beyond to accommodate us on our special day not to mention the beautiful arrangement Regal made for us they were breath taking beautiful.
Freddy customer service was superb! They truly made me feel at home with them! Don't look anywhere else they are the people u want on your special day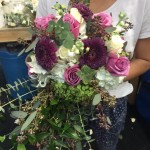 Vandella J. | 4/16/2016
Was such a pleasure to work with! Very kind and has such a wide selection of roses. Definitely recommending them to everyone I know!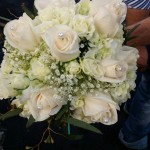 Katherine S. | 4/13/2016
Freddie and his amazing staff at Rose Big are wonderful! I had no idea what I was doing when it came to our wedding flowers and they made it so easy! So friendly and welcoming at their store. I saw a preview of my Bridal bouquet and it looks stunning! Can't wait for them to make our wedding day beautiful!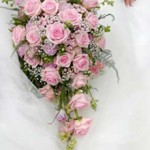 Delienid H. | 4/5/2016
Honestly, I was very skeptical about this company after reading so many horrid reviews on yelp. My husband and I got married on April 2, 2016, and all of our flowers turned out to be truly beautiful. Delivery was a little early, but I preferred it that way than being late! We were surprised when we saw how beautiful the arrangements were. So don't be alarmed with the yelp reviews. We ordered 10 centerpieces and a bouquet, and they added free things which was great. So all in all, I'm a happy bride! Thank you 800RoseBig!
Comment From 800RoseBig | 4/9/2016
Thank you so much! Your flowers are truly beautiful and your a great bride. We always get to our wedding deliveries done early, its the best policy and in the 53 years since 800rosebig was started ( yes we are one of the oldest wedding florists anywhere! ) we never missed a wedding! Best wishes to you and your new family! Freddy, Samantha, and Justin!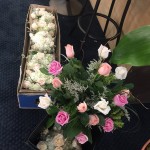 Kristina L. | 3/12/2016
I came to this place based on yelp reviews because I was in dire need of flowers for my sisters surprise baby sprinkle! I came on Wednesday for a shower that's on Saturday and they gave me such an awesome deal! I was beyond amazed at the quality of the flowers. They looked beautiful!! This is my now go to place for any event!! They are organized, sweet and extremely helpful! Can't wait to book my flowers for my wedding!! Love you guys so much!! Thank youuuu!!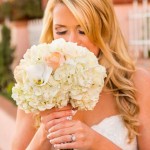 Vanessa B. | 3/8/2016
I was lucky enough to get paired up with Sam for my wedding flowers. She just totally understood my vision and made my wedding beautiful. She is an amazing florist and I still can't stop thinking about how awesome my centerpieces were!! Gorgeous!!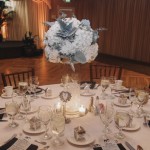 Elle E. | 3/4/2016
I was not offered a free flower bribe for my review. Honestly, I was skeptical, even my husband was too. You know when things sound too good to be true, you're like wondering what the catch is? Yeah, all good things about them are true. There's no bait and switch, somehow I think they're competitors posting that.
We had a crazy idea of making our flowers for the wedding because of our budget, let's just say 2 weeks before our wedding day, Jan.22, 2016, we decided our DIY flowers wasn't going to happen. We ended up hiring them and guess what, the flowers were amazing!! They even used our tall vases free of charge. So, happy. Other florists were quoting crazy amounts for tall centerpieces.
But,a bit of advice, if you want to stay within your budget, be flexible, I could care less what kind of flowers, I just wanted the right color and was particular which filler they were going to use and guess what? They followed my direction, perfectly. And, I think all brides, they just want to get what they asked for and I happily did.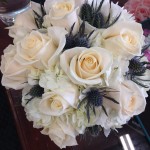 Philip Jordan M. | 3/4/2016
My fiancé found this place online. We were a little skeptic at first because we've never heard of this place before. But from the moment we walked Regal was very courteous & helpful & very informative in providing us with the information my fiancé & I needed if asked. He worked with us & helped us feel very comfortable. Thank you so much for all your help! Made our experience an amazing one!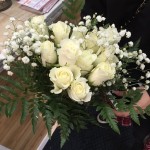 Rodolfo G. | 2/26/2016
We drove by here and they had the flowers we needed! We were looking for flowers last minute for our wedding and thankfully they had them!
Very lovely service & super friendly!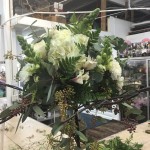 Ryan B. | 2/4/2016
They are the best florist in Orange County !! From the initial meeting and working with Royal to my review of my wedding flowers, they were fantastic! Very accommodating to what my vision for my wedding was. They even made my bouquet while I was there for me. I will be coming here for all my floral needs in the future! They are the best!!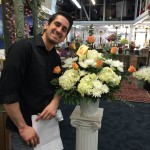 David V. | 2/4/2016
Herbert made our flowers for our wedding and he has done an outstanding job. Our flowers turned out spectacular and we are so happy with the work that was put into them. They have been very helpful. They are so easy to work with and very professional and really reasonable with the prices. I would definitely use 800Rosebig again and I am recommending them to all my friends and family.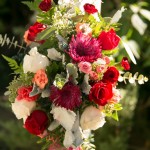 Nancy L. | 1/29/2016
Our wedding was on November 7, 2015. The flowers were better than we had hoped for. Rigo went over a lot of options with us and really listened to what we wanted. In the end, he put together some amazing arrangements.
My only advice is that if you decide to go through them, start your order small. You can not remove or change items once you've signed the contract. If you decide to add on later, they will still work with you to make sure you get good deal. Also, keep in mind that if you want your bouquets in the morning so that you can take pictures, you'll have to arrange for someone to pick them up. Otherwise they will be delivered when they go out to set up your floral arrangements.
The flowers were great. They lasted for many days. We spent more than we had expected, but once we saw the flowers set out, we were so happy. Great job.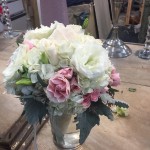 Kirstie B. | 1/24/2016
Was looking for flowers for my wedding and decided to check this place out. Walked in and was greeted right away with enthusiasm. My fiancé and I were sat down with books that had a large amount of pictures of their past floral arrangements; which were beautiful. While we waited to been seen we were offered complimentary water, wine, and snacks several times which was very nice of them. They even took us towards the back of the store to show some floral arrangements that we're going out for delivery to help us get an idea of their work. Once we talked to a person about what arrangements we were looking for they, gave us a price we just couldn't turn down. I can't wait to see what my bouquets will look like!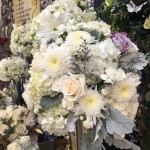 Keana M. | 1/14/2016
Beautiful, gorgeous, gorgeous flowers! Oh my god, I am so thrilled with 800 rose big for the absolutely stunning wedding bouquet and center pieces they did for my wedding last week at the Montage in Laguna Beach. Freddy was so incredible. He made everything so easy and gave me a great deal. My mom had shopped around and kept getting quotes for $8000-$11,000. I knew Freddy did my girlfriend's wedding last year at the Four Seasons and I loved her flowers so I emailed Freddy the other quotes. He called me back and said it would be around $2600 and he could do a much better job. I couldn't believe it! But he promised it was true and I should come down and see all the flowers. My mom and I ran down there and the place was packed. There were 4 other brides booking their wedding flowers so we sat down at the free wine bar and started drinking. I could tell I was in the right place. The flowers were so fresh and beautiful. Well the bottom line was that the entire wedding came to $3000. It was gorgeous! Freddy is the best! I've already recommended him to two of my girlfriends. I can't wait to see the pictures of my wedding. Thank you so much, Freddy for making my dream day even more beautiful than I expected!!!!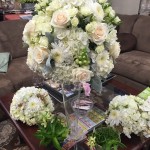 Stephanie W. | 1/14/2016
Sam is a really great person! She is really helpful. She did explained me and I was really satisfied to get really beautiful flowers.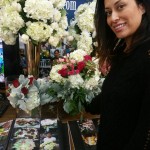 Jacqui P. | 12/17/2015
Just saw my centerpieces and I'm so excited. THANK YOU Sam, you nailed it! You are truly the best floral designer. Thank you to all the staff at Rose Big for working with me through everything and also helping me troubleshoot so last minute.